Apartments Lorena
/
Sabunike 706, Ulica Sabunike IV, Privlaka
/
091 6171 270 (Tomislav)
/
091 180 1535 (Irena)
/
info@sabunike.com
EXCURSIONS
Privlaka is an ideal destination for excursions due to its location and proximity to various national parks.
There are four national and two nature parks located near Privlaka. The national parks are Paklenica, Plitvička jezera (Plitvice Lakes), Slapovi Krke (Krka River Waterfalls) and Kornati (Kornati Islands) whilst the two nature parks, Vransko jezero (Vrana Lake) and Telašćica, are renowned for their beauty and attractive flora and fauna. Experienced and less experienced cavers can enjoy the Cerovačke špilje (Cerovac Caves). The more adventurous visitors might enjoy rafting on the wild and fast currents of the Zrmanja river, whilst those who appreciate cultural heritage can enjoy the pearls of Dalmatia and the cradle of our civilisation, the historical settlements of Zadar and Nin.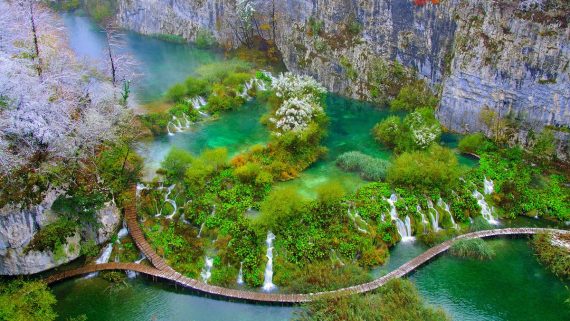 Plitvice Lakes National Park
It is the largest, oldest and most visited national park in Croatia. The Plitvice Lakes National Park is the only national park in Croatia whose natural beauty and distinctiveness has been listed among the first ones on the UNESCO World Heritage List.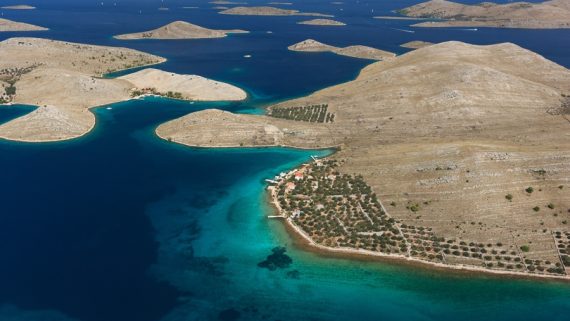 Kornati National Park
The Kornati National Park is situated in the central part of the Croatian Adriatic, among the Šibenik and Zadar islands. The beauty of its landscape is exceptional and its coastline is unusually indented. Due to its extraordinary natural beauty, it was declared a national park in 1980. During the high season, there is the possibility to take an organised one-day boat trip.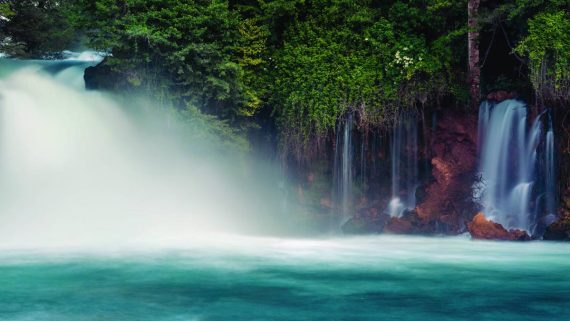 Krka National Park
The Krka National Park is situated between Knin and Skradin and in it, there is the Krka river with wonderful cascades. Even though for nature lovers it is a true adventure to follow the river in its entire course, you should not miss to visit Skradinski buk, the last and most beautiful waterfall area, and the island of Visovac on which there is a Franciscan monastery with a rich library. During the high season, there is the possibility to take part in an organised trip or visit in one's own organisation.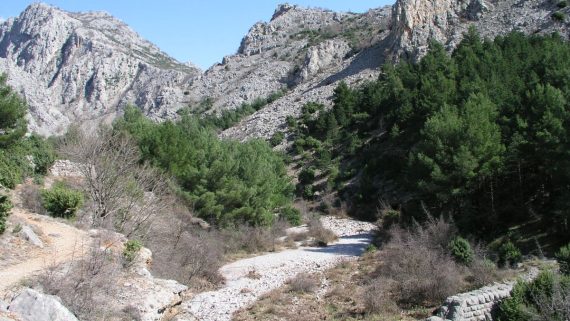 Paklenica National Park
If you are a mountain lover, you will not miss to visit this national park that spreads on the coastal slope of the southern Velebit, with the most beautiful areas being the canyons of Velika and Mala Paklenica (Large and Small Paklenica). Their cliffs, over 400 m high, made Paklenica a world-renowned Alpine destination. If you wish to see that for yourself, you can get their by car or in an organised tour.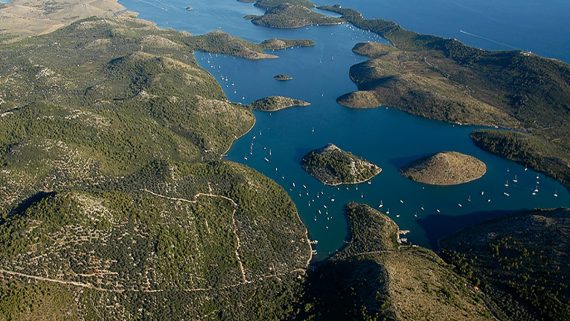 Telašćica Nature Park
The Telašćica cove is located in the central part of the Eastern coast of the Adriatic Sea, in the southeastern part of the Dugi otok island. Thanks to its exceptional beauty, richness and importance, this cove, surrounded by 13 islands and islets, contains also six islets within the cove declared a nature park in 1988.